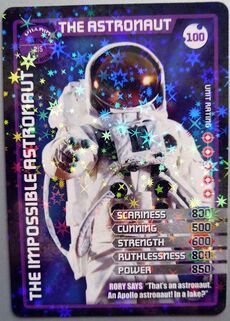 This is card number 100, villain card number 13 and ultra rare card number 2.
It has a unit rating of 5 and has the following stats
Scariness 800
Cunning 500
Strength 600
Ruthlessness 800
Power 850
The Astronaut is the only card in the entire pack to have a star cover.
Another Card featuring the Astronaut as the main subject is it's gadget card version: Astronaut Suit.