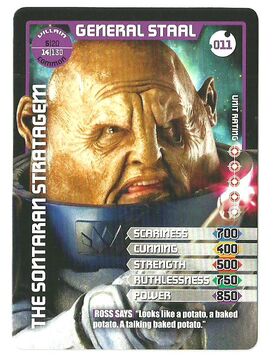 This is card number 011, villain card number 5 and common card number 14.
It has a unit rating of 4 and has the following stats
Scariness 700
Cunning 400
Strength 500
Ruthlessness 750
Power 850
It's inscription reads: Ross says "Looks like a potato, a baked potato. A talking baked potato"