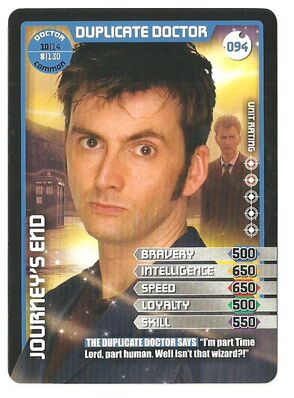 This is card number 094, doctor card number 10 and common card number 8.
It has a unit rating of 2 and has the following stats
Bravery 500
Intelligence 650
Speed 650
Loyalty 500
Skill 550
It's inscription reads: The duplicate doctor says "I'm part Time Lord, part human. Well isn't that wizard?!"